What is the Average Salary in Venezuela?
The average salary in Venezuela is 1,590,000 VES yearly. The salary ranges from 402,000 VES to 7,090,000 VES yearly. This wide distribution in salaries exists due to vastly different salary prospects in different careers. 
Average Salary in Venezuela 2022:
| EXPERIENCE | YEARLY SALARY |
| --- | --- |
| Less than 2 years | 402,000 VES |
| More than 2 years | 1,590,000 VES |
| More than 5 years | 7,090,000 VES |
Read More: Average Salary in Japan
Venezuela is a beautiful country with the world's most breathtaking scenery, such as the Angel Falls and Orinoco, the second-longest river in the world. Venezuelan coastline along the Caribbean is also the longest in the world. Furthermore, Venezuela is also a tourist hub attracting holidaymakers from across the globe to relish the beauty of these wonders.
How Much Average Salary One Earns in Venezuela?
The cost of living in Venezuela is relative to the exchange rate that you follow. It has three exchange rates coupled with a black market rate. Venezuelan currency is called Venezuelan Bolivar. The average salary in Venezuela is 132000 VES per month; in US dollars, it amounts to $ 0.033. The minimum salary in Venezuela is 33500 VES ($0.0083).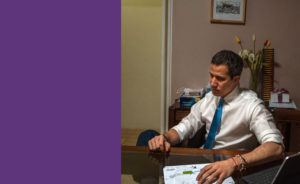 When calculated into a yearly salary, a Venezuelan can earn 1,590,000 VES ($0.39) yearly. The lowest yearly salary can be as low as 402,000 VES ($0.10). But it can go as high as 7,090,000 VES ($1.76).  This seems low from other countries' standards. But it is pretty normal for Venezuelans. The person earning the above-mentioned average salary in Venezuela is also getting the perks such as housing, transport, and bonuses adjusted in this figure
Average Salary in Venezuela by Different Job Titles:
Job Title
Average Salary
Accounting and Finance
Accountant
1,080,000 VES
Accounting Assistant
877,000 VES
Accounting Manager
2,360,000 VES
Bookkeeper
729,000 VES
Chartered Accountant
1,430,000 VES
Corporate Treasurer
2,080,000 VES
Financial Analyst
2,050,000 VES
Financial Manager
3,150,000 VES
Internal Auditor
1,530,000 VES
Administration / Reception / Secretarial
Administrative Assistant
844,000 VES
Office Manager
1,340,000 VES
Receptionist
603,000 VES
Secretary
720,000 VES
Advertising / Grapic Design / Events
Art Director
1,620,000 VES
Creative Director
1,530,000 VES
Graphic Designer
1,050,000 VES
Photographer
897,000 VES
Airlines / Aviation / Aerospace / Defense
Aerospace Engineer
2,080,000 VES
Air Traffic Controller
1,670,000 VES
Flight Attendant
1,080,000 VES
Pilot
2,620,000 VES
Architecture
Architect
1,840,000 VES
CAD Drafter
816,000 VES
Automotive
Mechanic
579,000 VES
Service Advisor
1,140,000 VES
Banking
Bank Branch Manager
3,010,000 VES
Teller
576,000 VES
Bilingual
Teacher
1,170,000 VES
Translator
1,430,000 VES
Business Planning
Business Analyst
2,060,000 VES
Business Development Manager
2,430,000 VES
Project Manager
1,730,000 VES
Care Giving and Child Care
Nanny
672,000 VES
Nursery Teacher
582,000 VES
Construction / Building / Installation
Civil Engineer
1,480,000 VES
Construction Project Manager
2,550,000 VES
Health and Safety Officer
684,000 VES
Customer Service and Call Center
Call Center Representative
582,000 VES
Customer Service Manager
2,130,000 VES
Customer Service Representative
612,000 VES
Engineering
Electrical Engineer
1,580,000 VES
Engineer
1,480,000 VES
Mechanical Engineer
1,530,000 VES
Executive and Management
Chief Executive Officer
3,470,000 VES
Chief Financial Officer
3,350,000 VES
General Manager
2,760,000 VES
Food / Hospitality / Tourism / Catering
Chef
996,000 VES
Executive Chef
1,120,000 VES
Hotel Manager
2,950,000 VES
Travel Agent
1,020,000 VES
Waiter / Waitress
527,000 VES
Health and Medical
Dentist
3,760,000 VES
Dietitian
3,060,000 VES
Laboratory Technician
1,210,000 VES
Nurse
1,280,000 VES
Human Resources
Human Resources Manager
2,480,000 VES
Human Resources Officer
936,000 VES
Information Technology
Computer Technician
1,180,000 VES
Database Administrator
1,590,000 VES
Developer / Programmer
1,490,000 VES
Information Technology Manager
2,590,000 VES
Network Engineer
1,350,000 VES
Law Enforcement / Security / Fire
Police Officer
950,000 VES
Legal
Attorney
3,140,000 VES
Legal Assistant
874,000 VES
Media / Broadcasting / Arts / Entertainment
Journalist
1,830,000 VES
Pharmaceutical and Biotechnology
Biomedical Engineer
1,390,000 VES
Pharmacist
2,050,000 VES
Sales Retail and Wholesale
Cashier
579,000 VES
Sales Manager
2,870,000 VES
Sales Representative
1,010,000 VES
Teaching / Education
Elementary School Teacher
1,070,000 VES
Secondary School Teacher
1,240,000 VES
Learn More: Average Salary in Toronto
How Much Average Salary Do Other Countries Offer Compared to Venezuela?
In comparison to the average day's wage in America, according to the fair labor standards in the US, the average minimum wage in the US is $7.25 (29222087.87 VES) per hour. It is almost equal to what most Venezuelans get in a month. The federal law decides the US average minimum wage.
Is it cheaper to live in Venezuela?
Not just in the US, the cost of living in Colombia is also much better than in Venezuela. Colombia is a country in South America, and it has an approximately 1,380 miles long porous border with Venezuela. The average salary in Colombia is around $326 per month, equating to 1313986295.85 VES. From an average Venezuelan income standard, it is a considerable amount.
Read More: Average Salary in Japan
What Factors Affect The Average Salary in Venezuela?
The salary and the benefits vary considerably across different professions. Coupled with this, some other factors also influence the average Venezuelan income. They are mentioned below.
The experience of the employee is the first factor that impacts the average salary in Venezuela for an employee. A person with more than two years of experience gets a salary increment of 32%. As the experience increases, the salary also increases. On average, a person's salary increases 100% after ten years of experience.
Ideally, gender should not impact the salary of a person. However, the glass ceiling is still very much a reality. In Venezuela, men earn an average higher salary than women. Men's take-home salary is 7% more than that of women. This discrepancy is prevalent across all professions and fields.
The career field is another distinguishing factor affecting the average salary in Venezuela. Finance, architecture, sales, and business development are among the highest-paying careers in Venezuela.
How Much Is The Average Salary in Venezuela With Respect To Professions?
One of the factors to encourage your employees to perform better is by paying them better salaries. This has been the trend across all professions and countries. Some professions are more valuable than others. In Venezuela, the highest-paid profession includes surgeons and doctors with a salary range between 266,000 VES ($0.066 ) to 744,000 VES ($0.18 ).
This is simply because of the critical nature of their job. The second attractive profession is of judges due to the highly responsible job duties. They earn between 223,000 VES ($0.055 )to 625,000 VES ($0.16). The salaries of Chief Executive Officers are also high as one can expect. Their income ranges between  160,000 VES ($0.040) to 446,000 VES ($0.11). Their high salary is due to the high-risk factor linked with their work.
We often have this view that people related to academia are less paid. But in Venezuela, college professors' salaries rank among the top salaries. They can earn between 128,000 VES($0.032 ) to 357,000 VES ($0.089) because of the high knowledge they possess and primarily because it is one of the prestigious professions.
Similarly, Pilots can earn an average salary of 201,500 VES ($0.050 ). They undergo rigorous training, and a huge risk factor is involved with their job. Marketing directors in Venezuela can make an average salary of 181,850 VES ($0.045). Their job involves generating new businesses and revenue for the company.
Learn More: Average Salary in Indonesia
Conclusion
Venezuela is a beautiful place on the face of this earth. However, people in Venezuela are not earning much compared to other countries. Most formal jobs in the country are supported by the minimum wage standards established in most countries around the world. However, minimum wage also protects ordinary people from workplace and employer abuse.
Average income is one of the indicators prompting about the living conditions of people in a country. Thus, one can judge that Venezuelans' living standards are not very high.
Venezuela increases minimum wage, it's $3.50 a month